Echo's 1 Year Anniversary - Art and Polish Update
---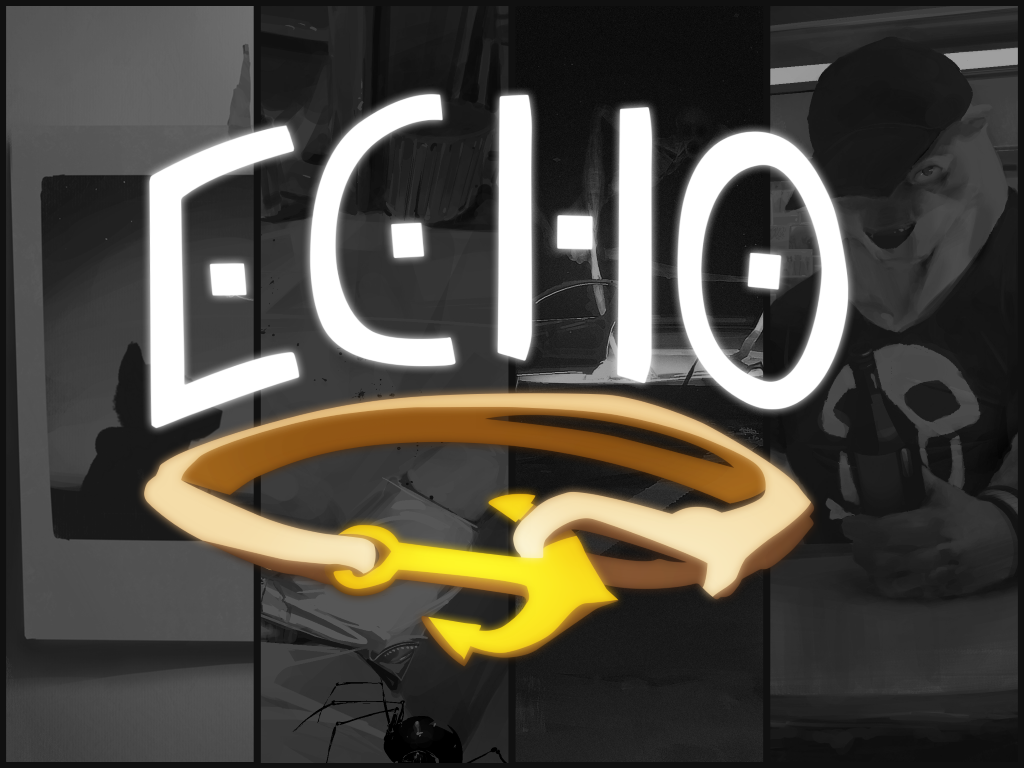 Howdy folks , McSkinny here with an anniversary update. It's hard to believe it has been a year since Echo released. I'm surprised to see that the download rate has remained pretty steady since the game's release, with amazing new fanart and fics coming in daily for something made with a complete shoestring budget. This update fixes probably around 100+ typos that have been bugging me since the release (our coding software for Echo did not have spellcheck). Since I wanted to do an update for bug fixes, I thought it would be a great opportunity to add in some more art, both from our established artists we've worked with before and fans from the community. The PC, Mac, and Linux builds are out now, with Android coming soon. Check it out, yo.
Change Log:
- A ton of typo fixes across the whole game
- New sprites for Chase (art by Stardustpup)
- New sprite for the Carny (art by Hiccupby)
- New epilogue sprites (art by PaintFox)
- Four new CG's for Flynn, Leo, and Jenna routes (art by Telemon and Avian)
- Seven interactive short stories now available in the gallery. On the main menu, click the lake, then the window pane, and finally scroll down to the bottom (Stories by Zeke, Gausk, and Howly - edited by BurlapJoe).
Files
Echo - The Full Visual Novel [PC Download]
653 MB
Apr 02, 2022
Echo - The Full Visual Novel [Linux Download]
640 MB
Apr 02, 2022
Echo - The Full Visual Novel [Mac Downlad]
636 MB
Apr 02, 2022